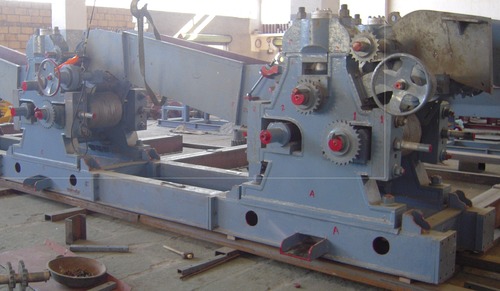 DOUBLE MILL SUGARCANE CRUSHER
Product Description
We are reputed manufacturer, exporter, importer as well as trader's of premium quality Hydraulic Crusher with a leading market presence in India and overseas. We provide excellent quality equipment that are manufactured using best engineering practices, top-grade raw materials and finished by experienced skilled technicians who are driven on maintaining high-quality in every crusher they handle. This range is priced very competitively as well to ensure higher affordability for all market-segments.
OM KAILASH NO. 8 GRAND JUMBO MODEL
DOUBLE MILL WITH CANE CARRIER & CUTTER-2 + HYDRAULIC SYSTEM
381 MM Dia 458 MM LENGTH - Size -15" x 18"
MILLS-2, 6- ROLLERS,CUTTER - 2
GRADED SHAFT, GRADED ROLLER, GUN METAL BUSHES,
DOUBLE COUPLING, TELL BAR SYSTEM,
MAIN CANE CARRIER 18, INTER CARRIER 18"
PLANETARY GEAR BOX WITH ELECTRIC MOTOR -2NOS,
HYDRAULIC POWER PACK SYSTEM,
CUTTER MOTORS, ALL SIZE PULLY,ALL SIZE V-BELT,
ALL SIZE FOUNDATION BOLTS,
HEAVY DUTY, NEW SYSTEM
CRUSHING CAPACITY -8200-8400 KGS PER HOUR / 200 TON FOR 24HOURS
PULLY RPM -280 / COUPLING RPM -7 / 8
MOTOR H.P. 50+50+30+25+5 = 160 H.P.